Featured on Desire Anne Photography's blog today is Savana's senior portraits! Savana is a Baker High School Senior, and is one of DAP's Senior Models.
At Baker, Savana is a member of the Colorguard. Outside of school, she is a member of a local dance studio's dance company, and has a part-time job at a kid's clothing boutique. Her other hobbies include singing and running.
This fashionista said her favorite places to shop are local boutiques.
Her fav band is Foster the People.
When asked for three words to describe herself, Savana chose "energetic, goofy, good-spirited."
---
Savana took her senior portraits in Mobile, Alabama.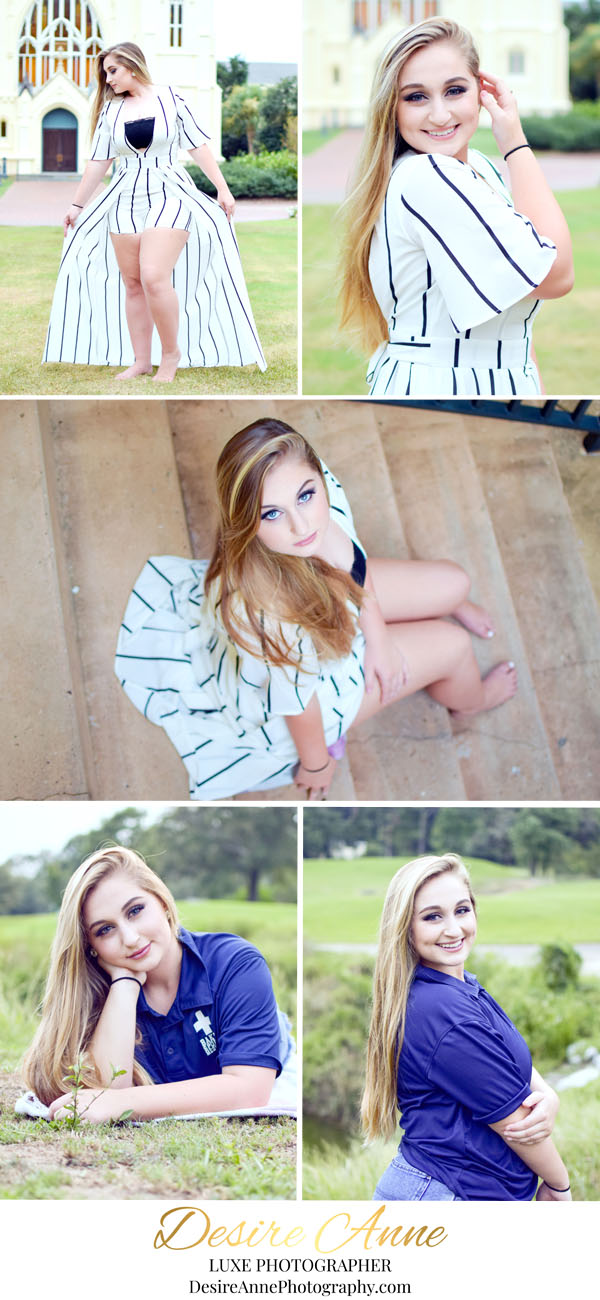 Contact Me
Interested in having Desire Anne Photography capture your senior portraits?
I'm a luxe, full-service photographer based in Mobile, AL; but I am available to travel outside of Mobile as well. Click "Contact Me" to send me an inquiry.